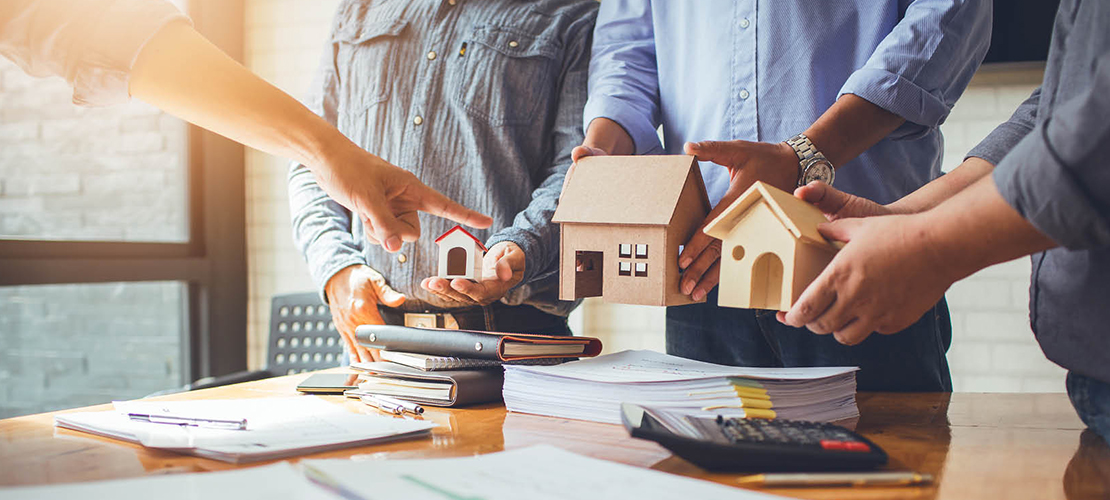 June 6, 2022
Reading time about 5 minutes
With the increased adoption of digital solutions, the real estate industry has witnessed a tremendous change in the way people search, buy and sell their homes. Research in2021 says more than 60% of buyers bought their homes without a physical visit and 92% of them say they rely on online search for their house hunting journey.
As more and more people prefer buying homes online, real estate marketing has become more competitive than ever. That is why, real estate agents need an effective marketing strategy that focuses on emotional credibility, user-driven functionality & factual accuracy at every stage of the marketing funnel. Apart from building a robust real estate IDX website, you need the right real estate marketing approach to close more leads. In this blog, we will learn about the best real estate marketing ideas that can help you bring qualified home buyers.
Tips to Help Real Estate Agents Generate More Leads- Explained
As a real estate agent, it is important to maintain a healthy relationship with prospects as well as old clients. Staying successful can be hard in the real estate industry due to its unpredictable nature i.e. lesser or no leads when the market is down and home loan rates are high.
Keeping updated with the latest practices and building awareness among your prospects is essential. To help you, we have shortlisted some of the sure-shot ideas for effective real estate marketing that can help in bringing in qualified buyers. They are listed below-
Build a Website
Developing a website is the first and foremost step to helping your real estate business build brand awareness as a real estate agent. A website can be a great help in showing potential clients the services that you have to offer. Whether it's about adding property listings on the site or adding features like a mortgage calculator or community calendar, the website is needed to help you set your business apart.
Start Blogging
Start building a blog by creating content optimized for SEO, which will help to ensure that your posts show up in front of prospect search results. Making use of tools such as Google Analytics, Ahrefs, etc. can help in finding the search terms and keywords your target audience are looking for. Keep in mind that you create interesting images for your posts to grab users' attention.
Email Marketing Campaigns
Keeping in touch with your prospects and existing clients is essential in the real estate sector. One method is to send a monthly newsletter of the latest offerings and blog content and connect with contacts when new listings are updated. To make the mailer interesting, include images of the properties with the link to the full property listing details or a video walkthrough of the property. BidHom, the reliable Real Estate Development Software has all the potential to help you in not just development but also in marketing services to connect with the best leads.
Get Partnered with Locals
Build connections by partnering with local businesses such as clothing boutiques, home décor showrooms, coffee shops, etc. to promote the property listings and make them part of the open house event. This encourages prospects to visit an open house and set up pop-up shops in different rooms. On the other hand, you can connect with local businesses to figure out discounts on goods, which can be offered to buyers.
Ask for Referrals
Once you close the sales with your buyer, it is always beneficial to ask them for referrals. Getting in touch with past clients helps in building a new connection with their friends and family, which is why you must follow up with a referral request. Another way is to host a housewarming party for the new home buyers to get a chance to connect with potential buyers.
Collect & Showcase Testimonials
The best way to market your real estate business is to let your past clients do the talking by sharing their feedback. Social proof still acts as a great way to convince customers that you have the right potential for the job. Testimonials from satisfied clients not only help to bring new clients but also build the credibility and trustworthiness of your business.
Leverage Social Media Profiles
The social media platform is the most engaging and powerful way to generate more leads as many users are active on these platforms. Post interesting content and engage on social media to increase interaction level with potential customers. Make a habit to post regularly the custom curated content on fresh listings, holidays, or occasion greetings on social media.
Nurture Leads
In many cases, agents may show prospects different properties, yet they are not ready to buy them. Don't neglect those contacts and continue to share with them about the latest property listings or new development in the real estate market. Take time to stay in touch by keeping them on the email list and let them know you love to help them if they want to find their new home.
Closing Statements
Hopefully, you must have got some ideas to help you in real estate marketing. From basic advertising ideas to advanced actions that can help your real estate firm spread the word, get home buyers excited, and draw more leads to build a credible reputation. Having a robust real estate marketing plan is very essential for agents in 2022. Ensure that you go through the points stated above to help you wow your potential customers and attract them to your services for more sales.
If you are thinking about real estate website design, content update, graphic design, SEO, or marketing services, feel free to connect with the experts of BidHom, an all-in-one Real Estate Online Auction Software to help you build a strong business presence and bring in more qualified home buyers.