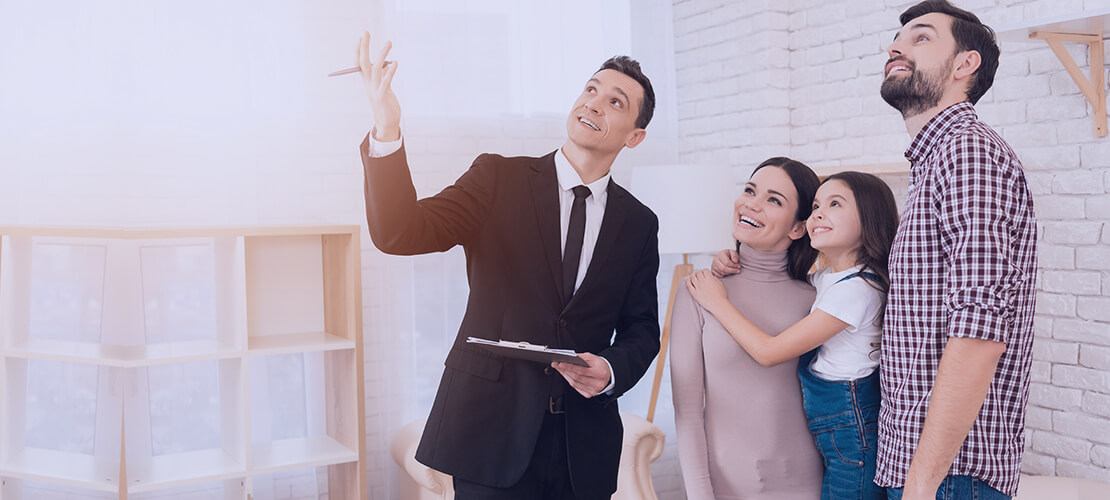 December 21, 2021
Reading time about 5 minutes
The Real Estate sector is progressing every year with the increase in the adoption of technologies & the latest market trends that helps to cater to the needs of evolving customer needs. However, there are some challenges faced by most real estate professionals and if left unattended could lead their business to failure. Whether it's environmental change, political climate shift, volatile markets, or evolving technology trends, real estate agents must be able to find solutions for such challenges to help your business grow. Let's find out some challenges of being a real estate agent and effective tips to avoid them.
Top 5 Challenges & their Solutions in Real Estate Industry
Some challenges that Real Estate agents usually face are common and others may differ from one agent to another. These challenges can be avoided if you get the right guidance and support from experienced professionals. Here are some of the main challenges and solutions for the same to help you excel in the stiff competitive real estate market.
Low Inventory
One of the main challenges faced by realtors is to find listings in a low- inventory market especially if you are new in the market. Agent's lack of experience makes it hard for homeowners to trust when it comes to the sale of their homes. One can't gain experience if you cannot find owners that want to list with you, which is why you must shift your focus on the right way.
Solution –
Referrals are the best approach to follow when inventory is low as sellers are more likely to trust referrals rather than a stranger where buyers are less likely to come. Another way to win leads through referrals is to interview local business owners to expand your sphere of influence and publish interviews as a blog, video, or live event on social media. Business owners can help by promoting your services through word-of-mouth, increasing your exposure.
Growing Competition
Another challenge is the increasing number of listing portals & the development of home-buying apps with lesser or no involvement of agents. Nowadays, real estate agents' role is needed only at the later stages of the buying cycle. Other challenges are less effective digital advertising services to promote agents' listing as more & more sellers/buyers prefer ad-free premium services. It is becoming hard to find referrals through social networks.
Solution –
If you are new, having a neighborhood website can help compete with the larger brands & more experienced agents. Even if you don't have listings, you can list local businesses, local news, or events nearby to stay relevant. This will help search engines recognize you as a trustworthy source for local information. As the database grows, you can segment your customers & cultivate relationships.
Technology Trends
Agents that are not tech-savvy are the ones that are left behind in the competition of the real estate market. Customers today expect exceptional experiences when it comes to the brand they work with. Agents that do not adapt to the changing technology trends and updates are the reasons for the failure of many firms. For example, using the wrong CRM, errors with the transactional app, etc. can lead to more complex problems in later days.
Solution –
Choose to work with the right technology partner that can help you make smart tech decisions such as setting up an email account, choosing a reliable web-based CMS, etc. Getting the right guidance from experts can help you with cost-effective alternatives and even resolve issues on time. Additionally, you can add live customer support if you are using a website CMS or web CRM platform.
High Lead Cost
Another challenge that most real estate agents face is high lead cost as compared to conversion rate. This can happen when you keep focus only on capturing leads than nurturing them. If you plan to capture or buy leads from big platforms such as Google Ads, Zillow, etc., your lead cost will increase tremendously.
Solution –
Keeping the focus on increasing organic traffic is the best way, as it can help to boost the visibility of your brand in the search results. Make use of the right keywords & implement metadata to improve your real estate website's appeal with search engines. Some of the factors that improve the organic traffic of a website are backlinks, on-page SEO, keyword density, etc.
Building Database
The biggest struggle that holds back the success of agents is the difficulty to cultivate the database for leads and referrals. It is important to stay in touch with clients even after the closure of the deal, which many agents fail to understand. They only focus on the immediate sale and fail to follow up after the payment. Only a few agents cultivate existing contacts or past customers for referrals.
Solution –
One method to resolve the above challenge is to make use of marketing automation as it can be hard to stay in touch with hundreds or even thousands of contacts. Automating email or SMS campaigns can save not only effort but also time. Apart from that, it is helpful to target the audience more effectively with the right messages.
Wrapping Up
Though there are many challenges faced by real estate agents, becoming a successful agent is not a hard thing if you have a well-planned strategy. Make sure that you keep the above points in mind to make your real estate business grow. The wise thing is to build a custom-made website aligned with the latest trends to help you tackle the challenges seamlessly. For any queries regarding the development of a website or app, connect with our skilled real estate developers that can help you manage the sales process & generate more leads.