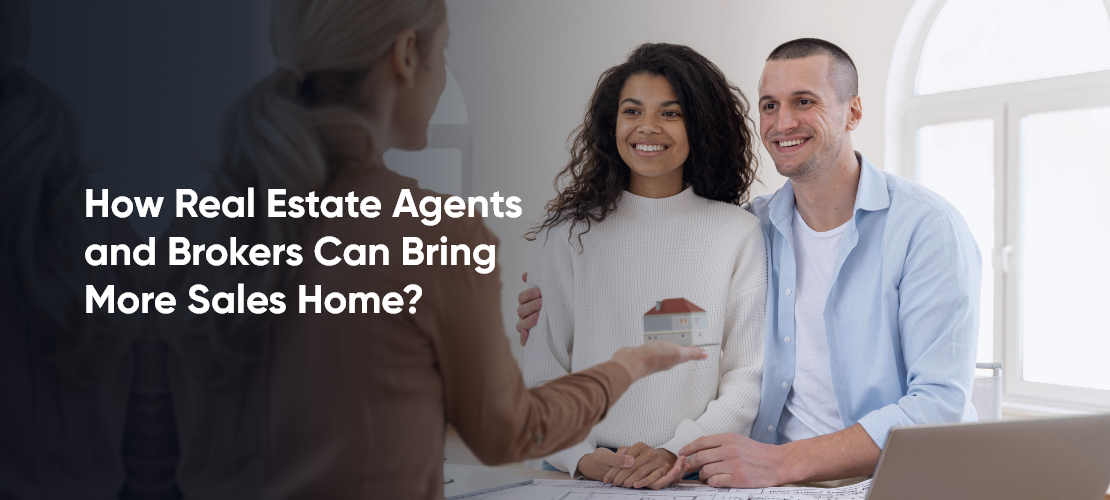 October 5, 2023
Reading time about 6 minutes
Staying ahead of the competition requires innovative strategies and cutting-edge technology. Real estate agents and brokers are continually seeking ways to increase their sales and attract more clients. With the advancement in digital technologies, real estate agents and brokers have a plethora of tools at their disposal to boost sales and enhance their market presence. In this blog, we'll explore various strategies that real estate agents, brokers, and professionals can use to bring more sales home.
Integrate The Best Top Real Estate IDX MLS Websites
Integrating with top real estate IDX MLS (Internet Data Exchange and Multiple Listing Service) websites is another crucial strategy for real estate agents and brokers looking to bring more sales home. BidHom is the top real estate IDX MLS website that easily aggregates property listings from multiple sources and makes it easier for buyers to find their dream properties. Here's why real estate agents and brokers should leverage on IDX MLS website:
Expanded Brand Reach
IDX MLS websites have extensive networks of property listings, allowing you to reach a vast audience of potential buyers. These websites often feature comprehensive search filters, making it easy for users to narrow down their options. Thus, customers can easily access your listed properties and can find the top properties listed on other platforms.
Brings in High-Quality Leads
When users browse IDX MLS websites, they are typically serious about buying or selling properties. This means that the leads generated from these websites are often of higher quality and more likely to convert into clients. Thus, it can increase the rate of client acquisition for your real estate business.
Improved SEO
Create free real estate auction website with BidHom and improve your website's search engine optimization (SEO) on the various search engines. This can help your website rank higher in search results, driving organic traffic and attracting more potential clients by enhancing the potential reach to the right customers.
Time-Saving Tools
IDX MLS websites often offer time-saving tools like- seller dashboards, automated property alerts, and market reports. These features can enhance your client service and keep your clients engaged throughout their real estate journey.
Easy Integration with Websites
Most IDX MLS providers offer simple integration options for real estate websites. You can choose from various solutions to seamlessly display property listings on your site, enhancing its functionality and user experience. BidHom real estate platform easily integrates with your website and improves scalability issues.
BidHom Real Estate Auction Software: A Game-Changer
One of the most effective ways for real estate agents and brokers to boost their sales is by incorporating real estate auction software into their business strategy. Real estate auctions have become increasingly popular in recent years, thanks to their ability to generate excitement, competition, and often higher sales prices. Here's how real estate auction software can benefit your business.
Increased Exposure
Real estate auction software allows you to list properties on various online auction platforms, reaching a broader audience of potential buyers. These platforms often have a large user base of investors, homebuyers, and speculators actively searching for properties to bid on. By tapping into these networks, you can significantly increase the exposure of your listings.
Competitive Bidding
Auction-style listings encourage competitive bidding and can easily drive up the final sale price. Buyers are more likely to make higher offers when they know they're competing against others for the same property. This competitive environment can lead to better results for both sellers and agents.
Faster Sales
Traditional real estate transactions can be time-consuming, with offers, counteroffers, inspections, and negotiations. Real estate auctions, on the other hand, have a defined timeline. This sense of urgency can motivate buyers to act quickly, resulting in faster sales and commissions for agents. When more home buyers bid on the same property within a set countdown time then there are more chances of faster sales.
Transparent Process
Real estate auction software provides a transparent and fair process for all parties involved. Buyers can see the bids in real time, ensuring transparency in the pricing. This transparency can easily build trust in your clients and make them more confident in the sale. Thus, real estate agents and brokers can make fair deals and hand over the property.
Customization Options
Many real estate auction software solutions offer customization options, allowing you to tailor auctions to your specific needs. You can set reserve prices, auction durations, and bidding increments to maximize your client's benefits. With personalized themes, you can easily deliver your brand experience to customers.
Create Free Real Estate Auction Websites with BidHom
In addition to using third-party auction platforms, real estate agents and brokers can create their own free real estate auction websites with the BidHom real estate auction website. BidHom allows you to maintain control over branding and delivers a better user experience. You can customize the website to reflect your agency's identity and values, building trust with your clients.
Create free real estate auction website and deliver access to exclusive listings with an integrated IDX MLS website that gives you the power to list exclusive properties that may not be suitable for public listing. When you create your own auction website, you retain ownership of valuable client and property data. This data can be used to refine your marketing strategies and provide more personalized services to your clients.
BidHom allows you to set your own rules and auction formats on your website. It offers flexibility that suits your business model whether it's traditional auctions, sealed bids, or reverse auctions. Thus, you have complete control to set up action and manage listings. You can also promote and market your online auction and listings through various channels, such as social media, email marketing, and targeted advertising.
Conclusion
The real estate industry is evolving rapidly and staying competitive requires embracing modern technology and innovative strategies. Real estate auction software is a powerful tool that can help real estate agents and brokers bring more sales home. BidHom is the top real estate auction platform for real estate agents and brokers. You can create free real estate auction website that easily increases exposure, attract high-quality leads, and ultimately achieve greater success in the ever-changing real estate market.