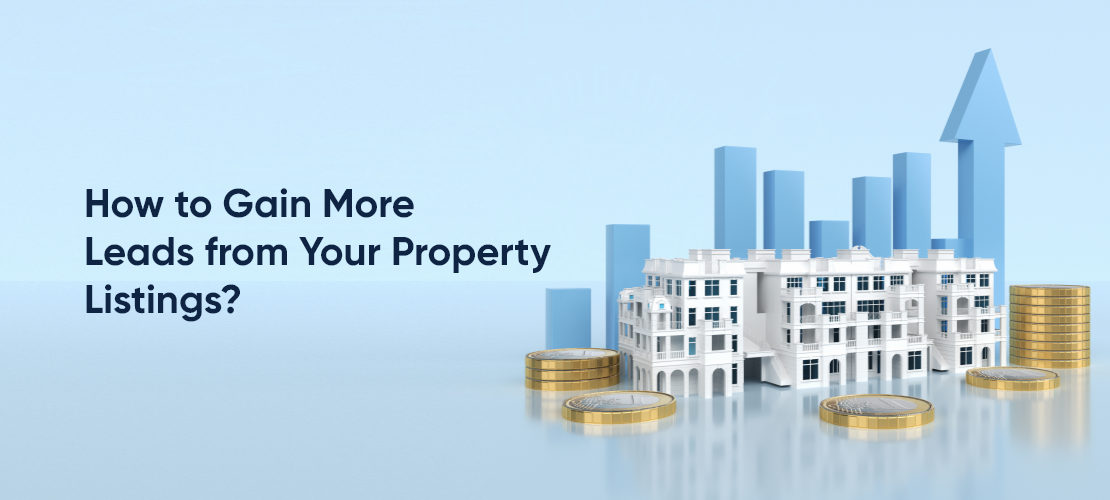 September 29, 2023
Reading time about 6 minutes
With more and more real estate agents available in the market, home buyers are increasingly relying on online searches to buy their dream homes. However, finding the right home buyer can be a task. The question is- what can you do as a real estate professional to attract the interest of the buyers and get more attention on your listings?
The more you attract the interest of your target audience, the easier will it be to generate qualified leads and close deals effortlessly. Today's buyers have less time with a bunch of property information from various agents. To earn the prospect's attention, you must find unique ways to stand out from the competition.
The right Real Estate Auction Platform can be a great help to promote property listings and properly showcase them to get faster closures. In this blog, we will find out some of the best practices that CRE pros must use to gain the attention of qualified buyers or tenants on your property listings.
Best Tips To Get Attention of Qualified Buyers on CRE Listings
If you own a real estate business, you know the need to constantly find new customers. As homes are long-term investments, your current customers are unlikely to return after a few years. That's why, it is crucial to keep focus on driving new business by generating leads.
However, it is not an easy task to gain leads. Driving real estate buyer and seller leads is crucial for your business growth. Before you build a top real estate IDX MLS website, you must have the right strategy to find quality leads and convert them to clients, which will eventually affect your bottom line.
Here are some of the effective tips and tricks that you can follow to get real estate leads on your property listings-
Promote Listings on the Website
Having your real estate website is one of the best things that allows you to showcase your property listings. That space is only meant for you and you have full control over what you wish to share and how you share them.
The main disadvantage to this approach is that you need someone to manage the whole listing process and ensure that every property listing content on your website is updated on time. However, if you are using an inventory plugin, all properties you list will automatically appear on your website. This means there is no hassle to manually update every listing status when there is any change.
Develop Individual Property Websites
Another aspect is to go for an effective approach where you create individual property websites for each listing rather than just one page of current listings on your website. This not only helps your brand enhance the search engine optimization (SEO) results of your listings but also allows you to present a unique online presence for each property.
You can take the help of real estate software like BidHom where you can automatically create and publish websites populated with the listing details. Every website will have its unique URL, making it easy to share with prospective clients and buyers. Additionally, you can integrate property websites with your CRM for a streamlined lead capture and follow-up process.
Share Listings via Email
One thing that commercial real estate professionals can do is make use of email marketing in their marketing approach. You can do so by leveraging professionally branded CRE emails to help maximize listing exposure and deliver relevant listings directly to the inboxes of your potential clients.
Using automated emails not only helps to save time but also makes the process more convenient for your prospects by building brand consistency. Ensure that you segment your email lists as per the specific audience interests to send the right listings to the right people.
Share Listings on Third-Party Marketplace
Though your real estate website is a valuable asset, ensure that you reach out to new buyers who may not be aware of your website. Sharing your listings on renowned industry marketplaces enables you to expand your brand reach and increase the chances of attracting qualified leads.
Many real estate platforms now offer functionality to help push your listings to multiple marketplaces simultaneously saving the time and effort needed to manually add listings to each site individually.
Share Listings on Social Media
With billions of active social media account users, these platforms offer a great opportunity to connect with a wide range of audiences by promoting your property listings. By publishing well-planned and engaging posts, you can boost exposure and attract potential buyers.
You can simplify the process of sharing listings on social media by using social sharing features offered by many real estate platforms. This helps you to easily share your listings on platforms like Facebook, Twitter, LinkedIn, etc.
Get Qualified Leads with Relevant Content
Your property listings may get thousands of views but you must know that not every visitor to your website will make a purchase. To figure out serious and qualified leads, consider gating your content.
You can ask visitors to share contact information and provide access to specific documents like sale brochures, floor plans, etc. This can be a great help to know their level of interest. Additionally, you can track interactions with gated content to help you identify leads who are genuinely interested in your listings.
Closing Statement
Earning leads on your property listings can be hard but with the right guidance, brokers and agents can be successful. All they need to do is keep the focus on how, where and when you can promote your properties by putting a little extra effort into boosting their listings and driving more traffic to your site.
To boost engagement and gain genuine leads on your property listings, leverage a reliable Real Estate Online Auction Software like BidHom to quickly grow your listing exposure without adding to your extensive to-do list. If you are interested in getting more from your property listings, connect with our team and build a customized real estate website & boost traffic for faster sale closures.