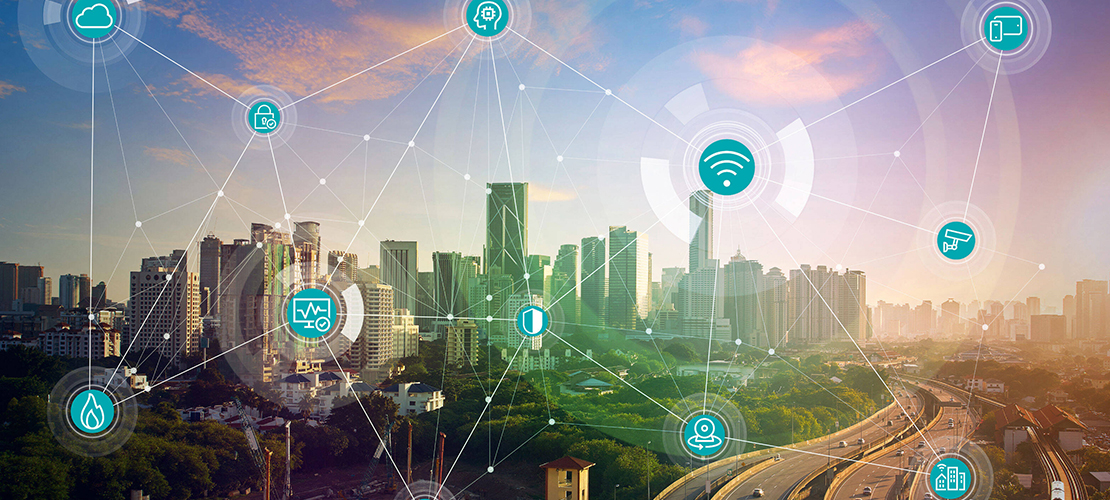 September 1, 2022
Reading time about 5 minutes
Customers today have high expectations from the brands and businesses they associate with! Thanks to the technological advances that are enabling businesses to adapt to ever-changing customer needs and market trends. With almost every industry making use of technologies, real estate is not an exception. Making property search seamless and easily accessible is becoming the need of the hour.
Real estate agents & brokers no longer rely on paperwork and multiple physical visits to help potential clients choose homes of their choice. Proptech is the trending topic that acts as a boon for many real estate professionals that makes use of technologies to promote a hassle-free property search experience. In this blog, we will find out how a Top Notch Real Estate Website IDX Listing Platform will help your real estate business prosper with the right technology!
Significance of Proptech in the Real Estate Industry
Proptech, as the name suggests is the combination of Property and Technology. This comprises all the tech tools that real estate expert professionals use to optimize the way people search, buy, sell or manage a property. They can be referred to as Real Estate Tech as well.
In another aspect, Proptech can be used in collaboration with other industry verticals such as-
Smart Real Estate
Use of new technology for property management & smart buildings construction
Shared Economy Real Estate
A proptech platform with a shared/joint use of property E.g. AirBnB
Real Estate Fintech
To make financial services in real estate easily accessible & in a secured way
Domains of Proptech in Real Estate Sector- Explained
Residential Property Tech
This deals with digital solutions built by real estate tech firms to promote the way people own or rent houses and apartments. Some examples are Lyric, AirBnB, etc. Residential property tech consists of property search/ sale platforms, mortgage lender tools, property/loan management systems, and others.
CRETech
CRETech means Commercial Real Estate Technology covering a wide range of innovative tools used to efficiently run, search, and rent office, retail, and industrial property assets. Some examples are Biprox, LoopNet, etc. The CRETech space consists of property search platforms like listing or marketplaces, construction planning tools, financing tools, IoT-powered tools, and others.
After going through the section above, we know that CRETech focuses mainly on driving efficiency in commercial property management while Residential Proptech deals with smart property solutions for families & individuals.
Ways That Shows How Proptech Has Transformed the Real Estate Sector
Property Brokers
After the adoption of proptech solutions, brokers can get several benefits such as-
Simplified data collection to analyze the investment, leading, buying, or selling processes. Proptech Big Data Analytics helps in collecting and extracting insights from data sets to help brokers get more deals
Automated Work that saves manual efforts and expenses on resources that were earlier spent on research work, communicating with customers, and closing deals.
Safer Remote Transactions for a seamless property buying experience that saves tons of paperwork to study & sign before deal closure.
Contactless Solutions with facial/touch recognition to limit physical contact & drive better online engagement from COVID times till the present.
Landlords & Tenants
Some of the best benefits that proptech solutions offer to tenants and landlords are-
Real-Time Valuable Insights for landlords to see how tenants are using the space through the help of smart IoT devices and sensors without physical visits.
Hassle-Free Communication between tenants, repair workers, maintenance teams & other parties involved.
Virtual Property Tours for home inspections, house tours & viewings by tenants and landlords just by sitting in the comfort of their homes.
Real Estate Investors
Error-Free Construction Planning to ensure timely work & eliminate any issues that could lead to huge damage in the later phase.
Secured Contracts without dependency on third parties that can interrupt the property selling and buying process.
Detailed Market Research for easy tracking of development, investment, leasing, selling & buying properties.
Latest Real Estate Trends in 2022 That You Must Be Aware Of
Proptech Big Data
Big Data is one of the best technologies when it comes to collecting & analyzing a huge amount of data related to properties. With structured data sets, real estate companies & individual proptech realtors can collaborate to get accurate insights on pricing, and the latest trends and even stay updated on the potential risks.
Blockchain
Another real estate trend that has been gaining huge attention in the Real Estate sector is Blockchain which helps in eliminating intermediaries (involvement of third-party) in the real estate transaction process for more security, better transparency & reducing costs
Artificial Intelligence (AI)
Technologies such as Machine Learning & AI help in improving and automating the way businesses perform their tasks. Real Estate professionals can save lots of manual repetitive work and time using AI technology by managing risks, controlling expenses & resolving concerns.
Virtual Reality
Using real-time technology like AR and VR, people can take a virtual tour of the property across the world giving them the feel of a physical visit. Companies using VR can sell property developments as buyers can track the progress of construction & experience the space via video tours.
Closing Statements
As we can see the real estate industry is moving towards the latest technological innovations to meet the evolving needs of tech-savvy customers and undoubtedly technology plays a huge role in making all this possible. The competition is quite high in this market and making a mark is not quite possible with the adoption of proptech platforms.
BidHom, being a reliable Real Estate IDX Website Auction Platform enabled several real estate business firms to gain a competitive advantage with customizable solutions that promote faster property search with smart lead generation. Connect with our experts to get a quick demo of BidHom and see how we can help your business stand out in the crowd with the help of solutions aligned with the latest proptech features.