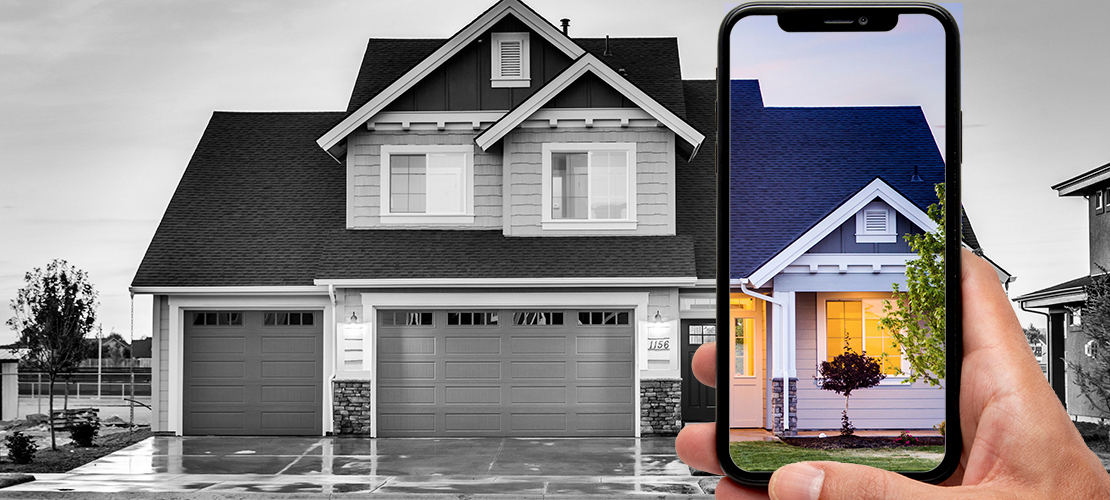 April 26, 2022
Reading time about 6 minutes
Living in the fast-moving world of today where everything has gone digital, why should your real estate business be left behind? Thanks to the new technologies and skilled development team that build robust real estate solutions, which help in providing a better experience to both the buyers as well as sellers.
The main reason behind the rising importance of digital transformation in the real estate sector is the change in customer behavior and expectations. The way people search for property is changing and they prefer web or mobile searches rather than talking with real estate brokers.
As the competition is quite high in the real estate market, agents and brokers need to embrace digital disruption and build custom real estate digital solutions to get immense benefits. In this blog, we will learn everything that you must look for while building your real estate solution.
Why Choose Digitization for Your Real Estate Business?
Most successful real estate businesses are the ones that have embraced technological innovations on time to cater to the needs of the evolving customers. Here are some of the factors that drive digital adoption in the real estate industry-
Changing Customer Behavior
Research says 97% of home buyers begin their initial property search journey via an online search. This means if you don't have an online presence, your property listings won't be visible to your potential clients/ interested home buyers
The online real estate solution offers all the listing information and even enables buyers to connect with agents online through chats/messaging platforms.
Enhanced Customer Experience
Modern home buyers today expect seamless services and personalized customer experience throughout the journey of home search and purchase. From property search to communication and after-sale maintenance, they want services that are tailored as per their search history, and preferences.
It is the job of a Real estate digital solutions provider like you to make every aspect of the home buying process smooth and hassle-free.
Technological Advances
The more early you make use of the latest technologies, the faster you can achieve benefits and improve the customer experience for better business ROI return. Real estate listing platforms and mobile apps that are built aligned with new technology trends are the ones that offer outstanding features and a user-friendly experience.
Technologies can help businesses offer smart home search and virtual walkthroughs to enhance customer experience.
Benefits That Real Estate App Development Solutions Can Offer
More Data Access
Turning data into valuable insights is what your real estate business needs to offer personalized experiences to customers. Along with the availability of real-time data using digital real estate solutions, business owners also get the ability to unify data from all sources into one platform. Using this unified IT system helps in minimizing repeated operations, synchronizing changes in real-time, make informed decisions for better business results.
Automate Manual Processes
Business automation has gained huge attention due to its ability to save costs and manual efforts for several processes. In the real estate sector, automation helps in maintaining relationships with home buyers and sellers.
Managing a complex portfolio of properties through automation not only helps in saving time and also helps in focusing on important tasks for better productivity gain.
Lower Costs
Making use of technologies in your real estate solution can be a great help in cutting unnecessary expenses and keeping your budget under control, especially for startups. One way is to embrace the power of the cloud that enables you to host your information online saving significant costs with flexible pricing plans available as per needs.
Avoid Fraudulent Transactions
The best thing about the online property websites is that they are built using robust security standards and verification systems that help in validating any sort of transaction related to real estate purchases. Make sure that work with the experts of the reliable real estate app development technology company that holds expertise in building a secured real estate website to prevent any fraudulent transactions or unwanted activities.
Better Brand Engagement
Having a digital real estate solution can help you connect with potential property buyers with ease. Advanced technologies such as Artificial Intelligence (AI), ML, etc. help in offering personalized experiences by offering recommendations of relevant property listings updates to interested buyers/sellers.
This not only helps in boosting brand presence but also helps in making the property search experience seamless and delightful. Make sure that you use the right technologies while building digital solutions to optimize search and craft amazing experiences as per customer behavior.
Faster Lead Generation & More Closures
Make use of targeted Omni-channel campaigns to attract high potential buyers and agents. Also, make sure that you have an active customer care team or AI-based virtual assistant that can answer any queries related to the property anytime.
Your customers expect fast and personalized services, which means having their queries resolved and taking action quickly can be the key to faster closures. The property search and purchase journey of your customers should not be hectic but smooth and seamless without any hassle.
Real-Time Analysis for Informed Decisions
Getting real-time access to your marketing campaigns, leads & opportunity data can be very beneficial for real estate businesses. This helps in evaluating data more effectively and improving the ROI of your marketing budget by making necessary updates with additions of new pages/features on your website.
Make use of analytics and AI-powered tools to earn from past experiences and ensure success in your real estate business by making more intelligent business decisions. You can learn from past failures and successes to drive more intelligent decisions faster.
Closing Statement
Excited to build a digital real estate solution for your business? Stay ahead in the real estate competitive markets with BidHom, an all-in-one customizable real estate platform that can help you build IDX real estate website and mobile app to generate leads more effectively.
Digitization of your real estate business is not only an option but is a necessity to cater to the needs of evolving customers who prefer a digital approach more than anything. Whether you need to build a new digital solution for your business or update an existing one, we can help you manage properties hassle-free.