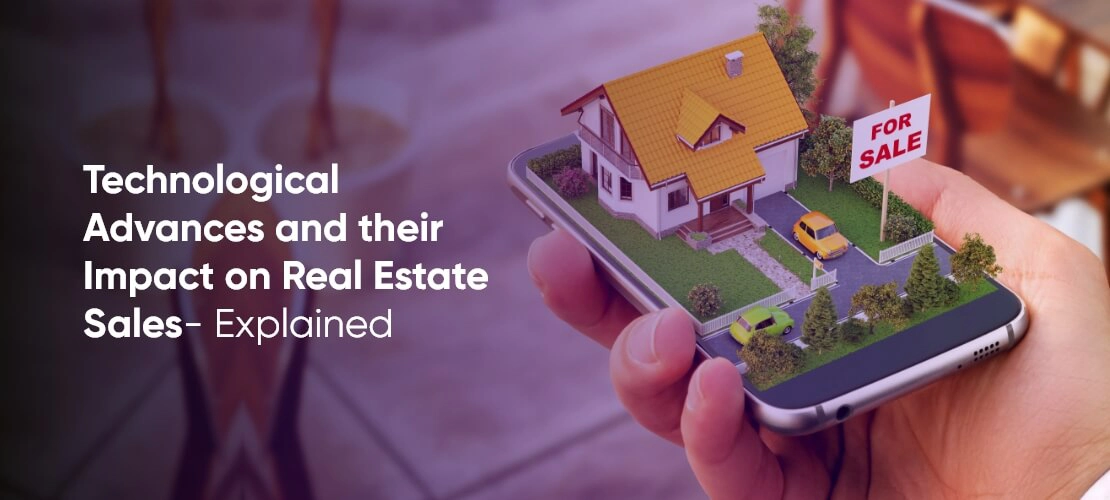 October 20, 2022
Reading time about 5 minutes
Technology is emerging every year transforming the way businesses work and the real estate industry is no exception. The speed of these technological disruptions is growing exponentially, especially after the pandemic and more real estate businesses are fueling the mass adoption of new technologies.
Undoubtedly, these new technologies will impact your real estate business today & will continue in 2022 and beyond. It doesn't matter whether you're a real estate agent struggling to sell more homes, a landlord looking for better tenants, or a first-time homebuyer, these changes are going to impact your life tremendously.
Let's see how technology will impact the real estate industry and using the best IDX website solutions for realtors can boost your business growth with more sales.
Ways That Shows How Technology is Affecting Real Estate Marketing & Purchases
If you are a real estate business owner relying on traditional methods to buy and sell homes, it's time to change and evolve to meet the changing customer demands. Using technology can help your business not just streamline processes but also make selling and buying properties effortlessly.
Here are some of the ways that help you make the most of it while using new technology in real estate-
Mobile Searches
Having a website is not enough for real estate agents as more and more home buyers rely on online searches using their smartphones or tablets while looking for properties. Make sure that you make your website adapted for mobile use to help buyers search for properties that meet their needs.
To make the search seamless and quick, you can incorporate filters like the specific neighborhood, budget, home size, etc., which will help in making the searches more effective increasing the chance of closures.
Remote Information Access
The ability to access a wide range of information you need quickly with results filtered as per your needs can be a great advantage for your customers. As a real estate agent, you must provide easy access to the property information so that they don't have to worry about heading to the office or physical location for a property tour. Allow them to access the information anytime from anywhere.
This helps agents like you to make the best use of their time and close more deals rather than showing different properties and handling tasks outside of the office.
Social Media Presence
They say- be where your customers are! Social media platforms are becoming one of the best ways to stay connected with customers. That is why building a social media presence for your business is beneficial to build connections within the industry.
Sharing relevant information on social media related to new property listings in the town helps to engage buyers and sellers, which eventually helps in closing deals.
Faster Transactions
With the introduction of technology in real estate solutions, there is less or no paperwork which involves too much effort in getting documents signed with the lengthy verification process. Real estate transactions during property purchase are done faster with more security.
Technologies like blockchain that promote transparent and secure transactions without the involvement of third parties are being used by many real estate firms. Blockchain in the real estate sector can be used in two ways- tokenization and smart contracting, which simplify the transaction process at lower costs.
Smarter Homes
With digital technology dominating the real estate world, people can now use technology to have complete control over everything even the lighting and entertainment systems in their homes. From Wi-Fi-enabled cameras to high-security gated systems, technology is enhancing the lives of today's homebuyers.
Making use of smart home technologies can be a great way to attract young buyers that have a busy schedule and wish to have smart automated systems integrated into their homes.
ML & AI-Based Experiences
Technologies like AI and ML help real estate professionals to use systems that can give them control over expenses, predict risks and increase the chance of returns through algorithms. Search analytics systems help in understanding how buyers are likely to purchase desirable properties, which helps in strengthening the efforts of brokers.
Another use is AI-enabled chatbots that help to respond to customers' queries more effectively and extract insights from their responses to build customized experiences for better sales.
Virtual Home Tours
With the help of real-time technologies like AR and VR, potential clients can take a virtual tour of any desired properties across the world that they may be interested to buy without the need for a physical visit. This gives them a chance to walk through the homes just by sitting at home.
Many property management firms are using VR to sell their property as virtual tours help provide flexibility and convenience, which saves the time and effort involved in physical visits.
Final Takeaways
After going through the blog, we can see that technology is playing the main role in shaping the real estate industry and meeting the needs of tech-savvy customers. However, the competition is quite high, which means customers have higher expectations. To make a mark and gain a competitive advantage, your business must adopt the latest technology with the use of IDX real estate websites.
If you own a real estate business and looking for ways to stay connected with customers 24/7, you have come to the right place. BidHom enables startups as well as enterprises to make use of the Best IDX Websites Design Solutions for Realtors that help maximize their online presence. To know more about our features, book a demo of BidHom and build customizable solutions that promote faster property search and sales with smart lead generation.