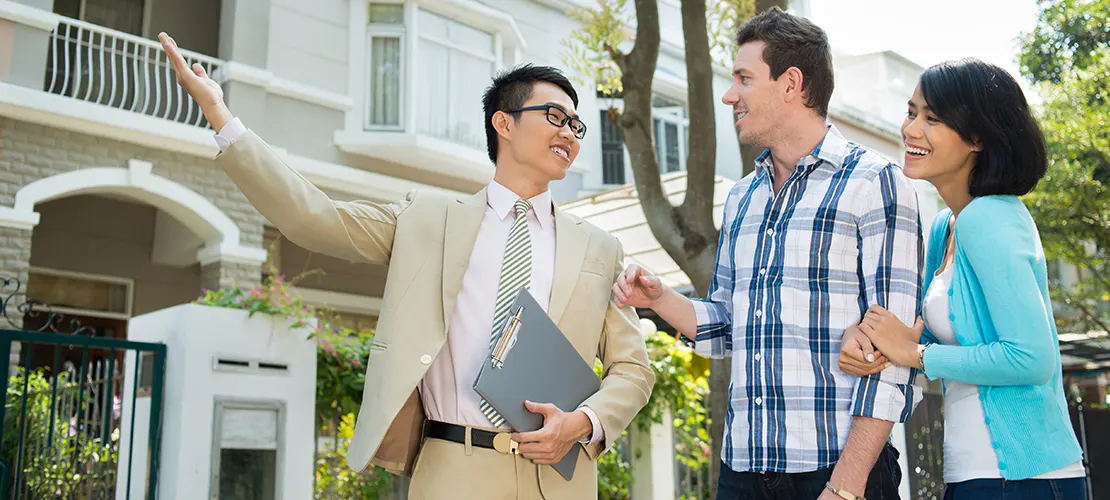 May 13, 2022
Reading time about 6 minutes
The real estate sector is progressing every year with the tremendous increase in the adoption of new technologies simplifying the work of real estate agents and brokers. With stiff competition in the market, agents are struggling to build a connection with users i.e. home buyers. Thanks to the evolution of the real estate broker software have made it easier for brokers to boost their digital presence and expand to the new markets while meeting the needs of buyers & sellers.
In the real estate market, agents and brokers are two terms that are often used interchangeably. However, both don't mean the same thing and the difference lies in licensing and experience. Let's clear the doubts first! A broker is someone who is licensed to own their own real estate firm while an agent is an individual who is licensed to sell property in their state.
Services to Look For In Your Real Estate Brokers Software
A real estate broker has the difficult task to manage hundreds of real estate agents while maintaining customer experience and compliance. On the other hand, real estate agents are always busy working with clients to close deals. Brokers focus on ensuring that those agents are working well within the brokerage guidelines and providing leads for those agents. Some of the top services that are offered by top real estate broker software are as follows-
Customer relationship management (CRM)
Lead Capture & Tracking
Marketing Campaign Management
Transaction management
Digital documents & E-signatures
Agent Onboarding
Reporting and Data Analysis
Ensure that you check out the service offerings you need in one solution rather than investing in two or more products that might offer overlapping services. For instance, many real estate brokers platform like BidHom offer only basic services in their Essentials plan but for advanced services like theme-based website designs & third-party integrations, the Pro plan is the best
If you are not able to choose the right plan, you can ask the experts to get a customized plan as per your requirements.
Services to Look For In Real Estate Agent Software
The needs of real estate agents are quite different from brokers when it comes to software as they won't be managing a team of people. Their only concern should be on two things i.e. marketing and transactions. The marketing needs of agents are huge, which means they must be super-active on social media and may invest in automated tools that can schedule posts.
Your brokerage tools must be able to support agents giving them the ability to hire a writer directly from the platform for promotional writing. Apart from that, agents will be handling their leads and the ones that they are getting from the brokerage.
Making use of CRM solutions is needed to nurture and keep in touch with those leads while getting them ready for sales or purchase of a house. Brokerages prefer that agents use their CRM as they want to keep track of leads & make sure that agents are caring for clients based on their standards.
List of Best Brokerage Management Platforms
Depending on your specific requirements, here are some of the known brokerage management software platforms in real estate that you can use for your real estate business in 2022.
Agent-Specific Platforms
Agent Image
Known for website design and other services like SEO and content development, Agent Image help in building design for existing website providers or going for a custom design based on requirements. Though you can get a website of your choice using Agent Image, there is no support for CRM and lead management.
BoomTown
This one work as a CRM and lead generation/management platform that build websites with agent subdomains, email and text message campaigns along with predictive analytics for better conversions. Though it is loved by many users for the training available, G2 reviews say website themes are not very flexible to use.
Broker-Oriented Platforms
MoxiWorks
It includes a CRM, a CMA, and recruiting and retention tools for brokerages, a website builder, a brokerage intranet, etc. that can simplify the job of a real estate broker. Though MoxiWorks offer multiple services for brokers, integration with single standalone products might be a little difficult.
LoneWolf
If you are looking for a back office brokerage system that offers both accounting and lead management, LoneWolf is a good choice. Apart from that, it offers websites, transaction management, e-signatures, back office management, company analytics, etc.
BidHom- Perfect Platform Combined to Serve Both Agents and Brokers
BidHom enables agents, brokers, and even auctioneers to thrive in their businesses by using ISD real estate website platform. Known as one of the most popular tailor-made real estate solutions, BidHom helps to cater to the demand of any real estate professionals in the Real Estate Industry.
Benefits of BidHom
BidHom brings you the best tools, technology, and features with the flexibility to choose the pricing plan based on your budget starting at just $199/month. You can expand the number of features with higher-level plans or go for customized ones for specific needs.
With a wide range of professional real estate website designs, BidHom offers mobile responsive and fully optimized websites that work perfectly on every device.
Designed to get you closer to quality leads, BidHom offers smarter IDX search to help you to grow your business with an exceptional property search experience.
From attracting new opportunities to generating leads and closing them, BidHom helps you build real estate websites that act as a real estate marketing machine.
Weakness of BidHom
The starting plan of BidHom only offers basic services without CRM, third-party integration, reporting, etc., which may be unsuitable for big brands. To meet the expectations, BidHom offers a higher plan that offers advanced services to scale the real estate business.
Final Thoughts
Hopefully, you must have got a clear idea about these real estate terms discussed above. MLS is restricted for its members' access only i.e. agents and brokers, which are updated from time to time by them. On the other hand, IDX is software hosted on a website enabling agents to populate listings either from a local MLS or multiple MLSs.